Awards Nominee; Fine Art - Nude - Sport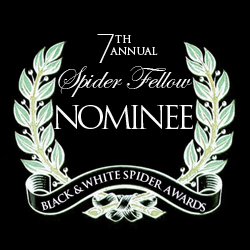 FOR IMMEDIATE RELEASE:
BLACK AND WHITE SPIDER AWARDS HONORS PHOTOGRAPHER
ADRI BERGER FROM THE NETHERLANDS
LONDON June 12, 2012- Photographer Adri Berger of the Netherlands was presented with the 7th Annual Black and White Spider Awards Nomimee in the categories of FINE ART, NUDE and SPORT at the prestigious Nomination & Winners PhotoShow. The live online ceremony webcast Saturday, June 9, 2012 was attended by photography fans in 72 countries who logged on to see the climax of the industry's most important event for black and white photography.
The awards international Jury included captains of the industry from National Geographic, Fratelli Alinari, Heffel Fine Art to the Tate in London who honored Spider Fellows with 180 coveted title awards and 875 nominees in 14 categories.
"It is an incredible achievement to be selected among the best from the 8,223 entries we received this year," said Basil O'Brien, the awards Creative Director. ADRI's images titled "Near Death," and "Pulchritudo" are exceptional images entered in the FINE ART category, represents black and white photography at its finest, and we're pleased to present him with the title of Nominee.
BLACK AND WHITE SPIDER AWARDS is the leading international award honoring excellence in black and white photography. This celebrated event shines a spotlight on the best professional and amateur photographers worldwide and honors the finest images with the highest achievements in black and white photography.