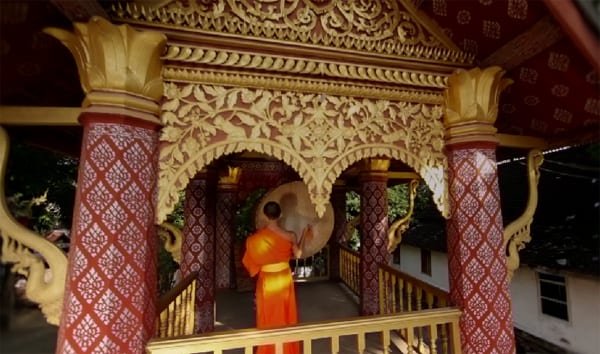 A  two minute commercial made for the Ministry of Information and Culture in Luang Prabang, Laos. The small UNESCO protected heritage town is shown through the eyes of a young visiting couple and the timeless memories they take with them.
We worked with a small team of people as the budget was tiny and received great help from the local community.
Paul Bloxham took it upon him to be the creative director while I produced and directed. We had great help from Michael Bishop who created the soundtrack.
Special thanks to Ben at Tigertrail, Yaxengli, Nou and Ka from @ My Library. Thanks to Madame Lamphoun for letting us use the rooms in Satri House. And a big thank you to all the people working for the tourist department in Luang Prabang, in particular Mr Kamtan.
And my incredible appreciation to Aurelie and Flo, our stars in the film!
Directed by Adri Berger
Creative Direction by Paul Bloxham info@paulbloxhamdesign.com
Produced by Adri Berger and Paul Bloxham Photography by Rob van Gelder and Adri Berger
Edited by Adri Berger
Soundtrack by Michael Bishop www.michaelbishopmusic.com
Our talent: Aurelie and Florian.
THANK YOU! Special thanks to: Mr Kamtan at the Provincial Tourist Department. Tigertrail and Ben, Yaxengli, Nou, Ka, Touy, Youa and Carol @ My Library