Usually my walks around the small town of Luang Prabang are limited to the interior sections of the town so it was fun to re-visit one of the small villages across the Mekong by ferry boat.
The small village follows the Mekong and has some nice temples and by climbing the steps of Chomphet one is rewarded with a cool view over the main town on the other side rich with architecture, fun shopping and great food. The place has nook and cranny written all over it as there are lots of details to discover in the back alleys and on its buildings.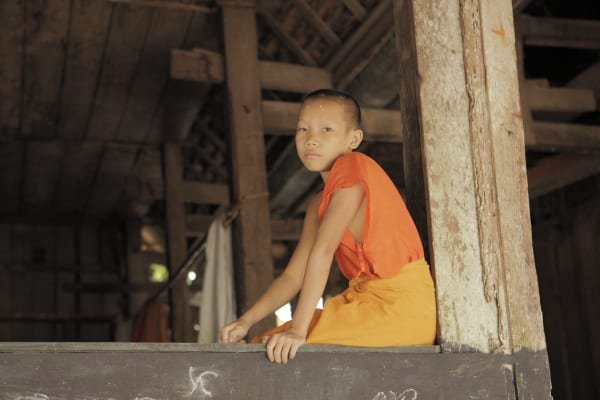 But lets stay on this side for a moment an area I explore also for half day workshops. Some good samples of old Lao houses mixed with a more modern approach to housing and my guess is that in 15 years this village will look very different. It shows economic growth. The wooden houses that still remain were built according to local beliefs and the houses were planned in such a way that the beams along roofs were parallel to the river and diving the house into a upper and lower part. For the interior orientation is based on the sleeping body and the direction is of great importance. Also often there are different entrances for the living and the dead. Spirits are believed to move in a straight line and so bodies had to be moved in same direction and placed parallel to the horizontal beams of the house but in the lower part.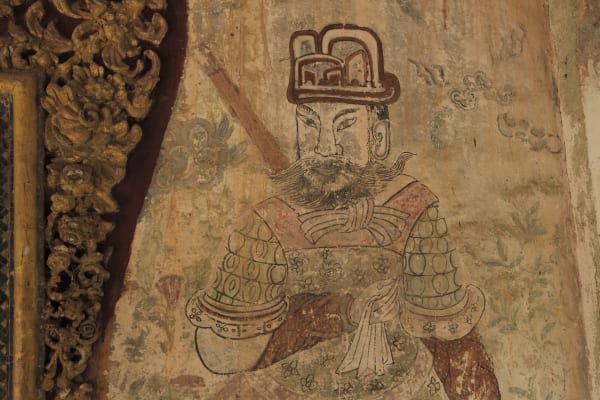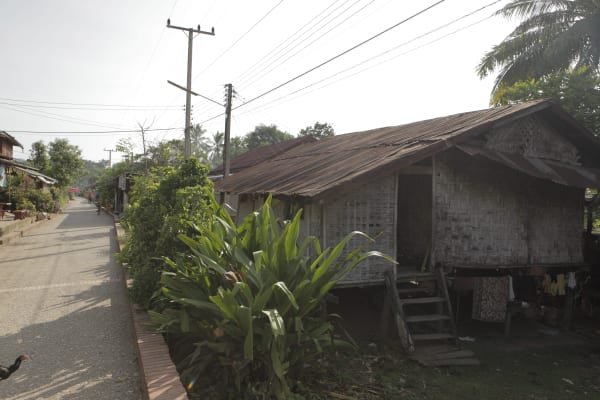 The small temples are full of murals and Buddha statues with some being quite unique. One mural has Chinese looking warriors outside apparently to protect the temple against bad spirits. A nice few hours for this walk if one keeps up the pace!