Honourable Mentions in the PX3 International Photography Awards.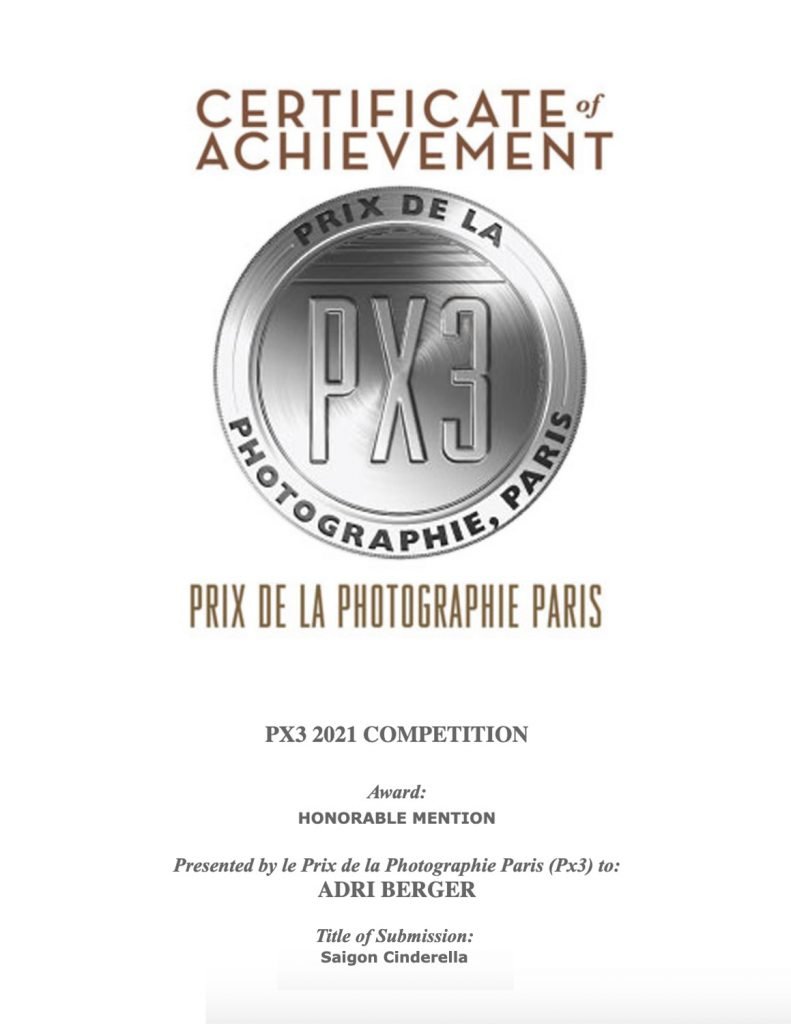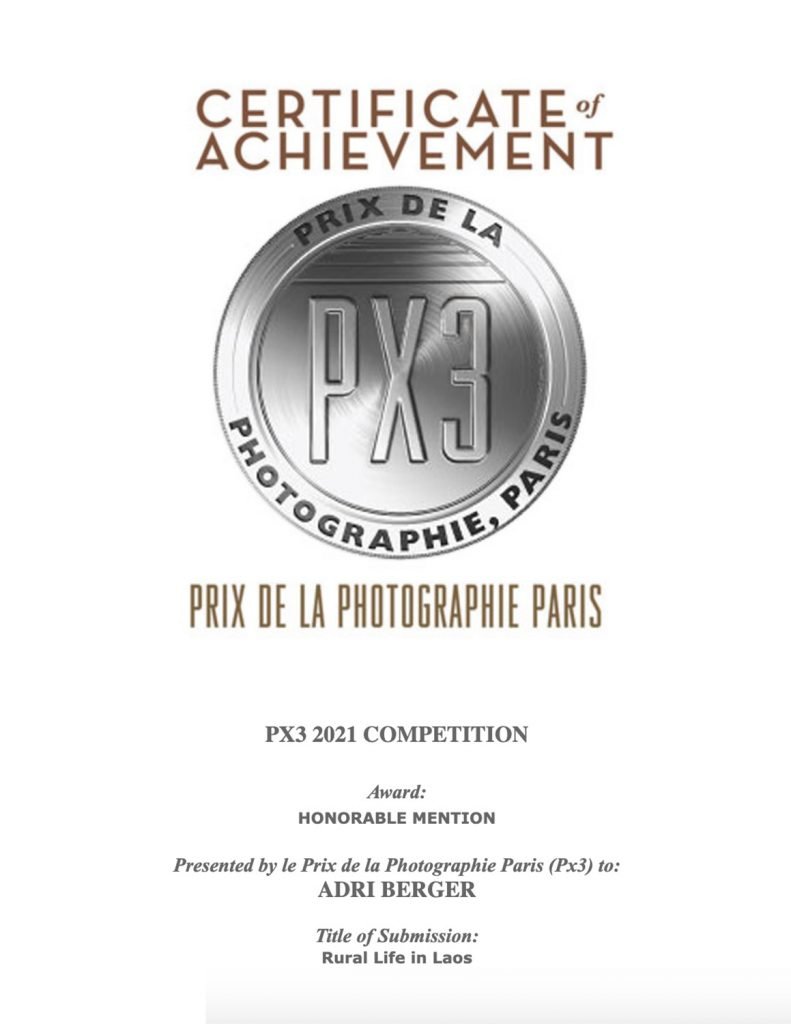 2021 PX3 International  Photography Awards announced Adri Berger was awarded Honourable Mentions in two catagories; His portrait named 'Saigon Cinderella' received an Honourable Mention in the press and fashion catagory;
https://px3.fr/winners/hm/2021/1-100869-21/
Adri Berger was also awarded an Honorable Mention for his portfolio of photos showing 'Rural  Life in Laos', in the Portraiture and Culture Catagory;
https://px3.fr/winners/hm/2021/1-100865-21/
Rural Life in Laos​
Laos is one of the lower developed countries and life especially in the rural areas can be tough and often is a struggle. But the gentle pace shows a beauty in the spirit of the people. This set of photographs shows village and family life in a rural northern setting of the country.

The photographs are part of a campaign conducted for Save the Children under the name of Our Promise. Please contact me for more information about this work; hello@adriberger.net
This beautiful portrait was made while working on an assignment with Symphonie from the UK.  We were creating a set of photographs that showed different aspects of life in Vietnam and in this case the photo was made in Saigon.
With photographs I can and try to tell a story.
Often I set up a scene that I interpret from a fleeting moment I have seen before. I like candid shots and even though a photo may have been posed and set up, I like to add an edge of reality, either it has actually happened before, or it is about to happen.

These moments can then lead and inspire to work on actual documentaries, the reality, as also shown on this page in the portfolio from Life in Rural Laos.
The woman in this photo is about to embark on a night out in Saigon, dressed up, looking very sharp, and here portrayed in a very calm manner, the calm before the storm moment. 

Please contact me for more information about this work; hello@adriberger.net